temporary Portable fire pumps
SERVICES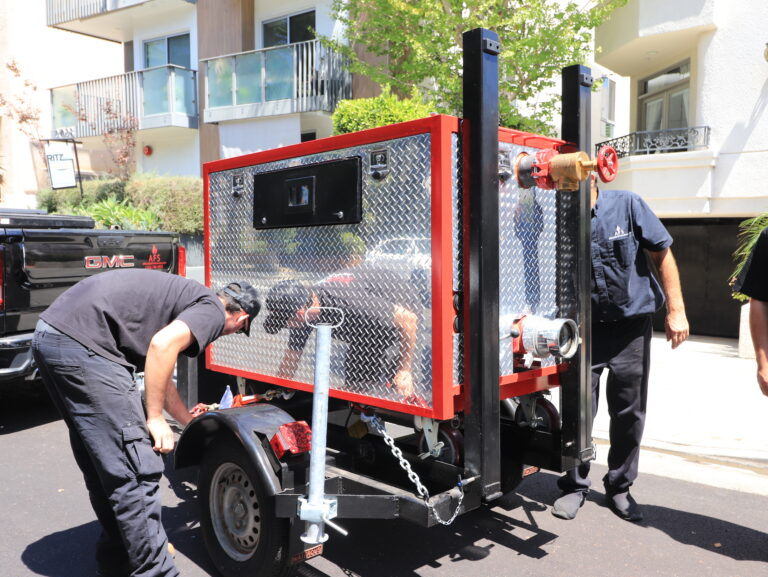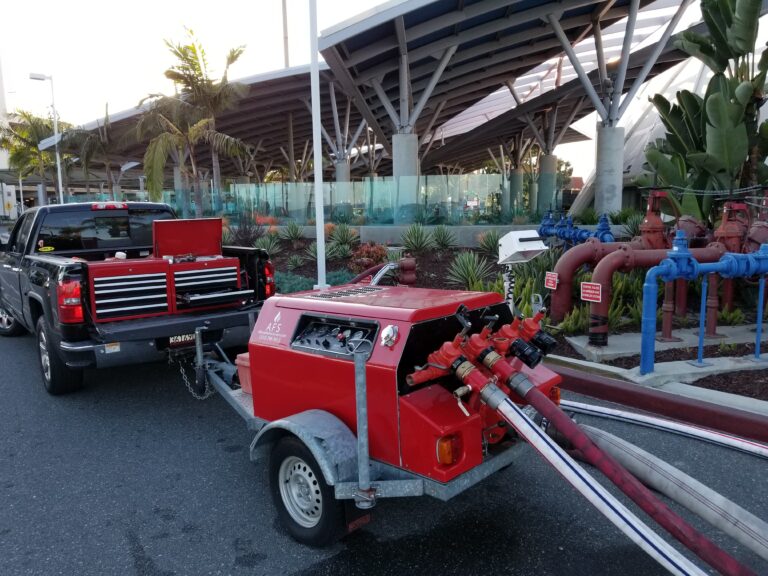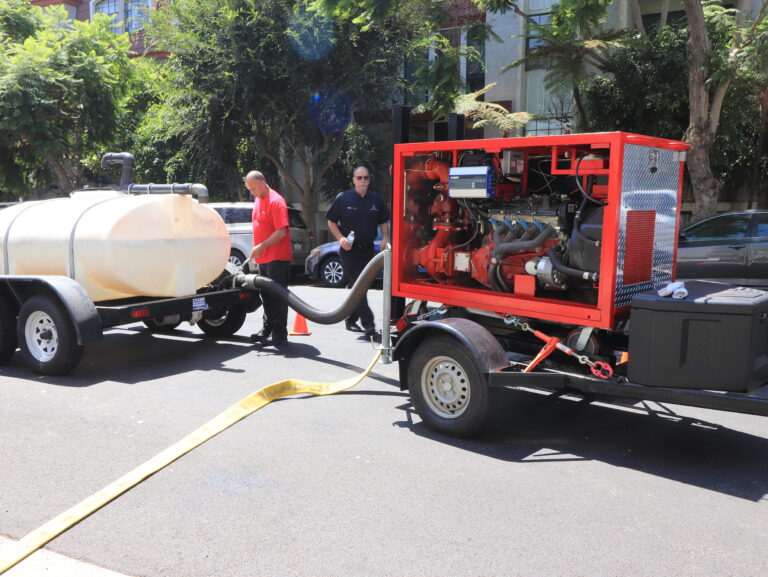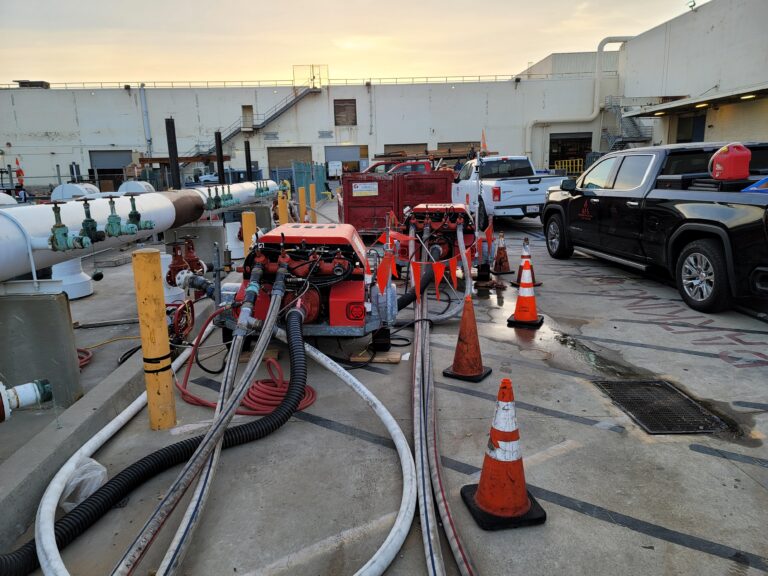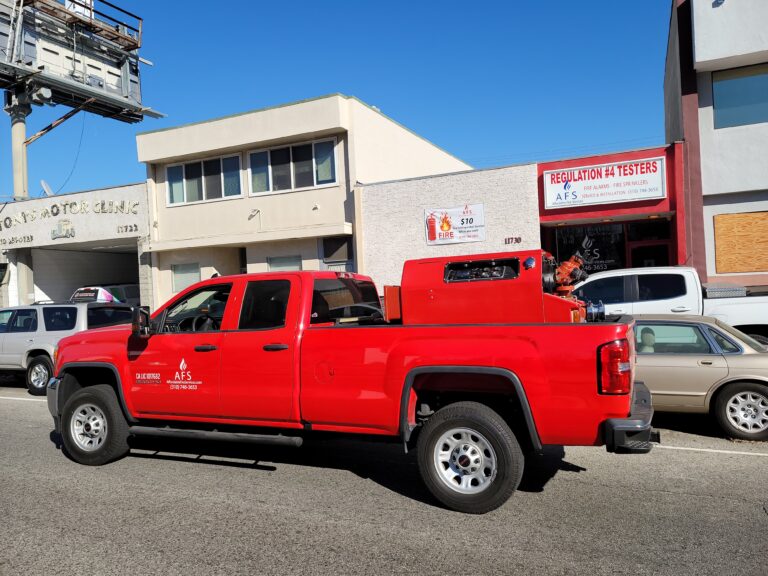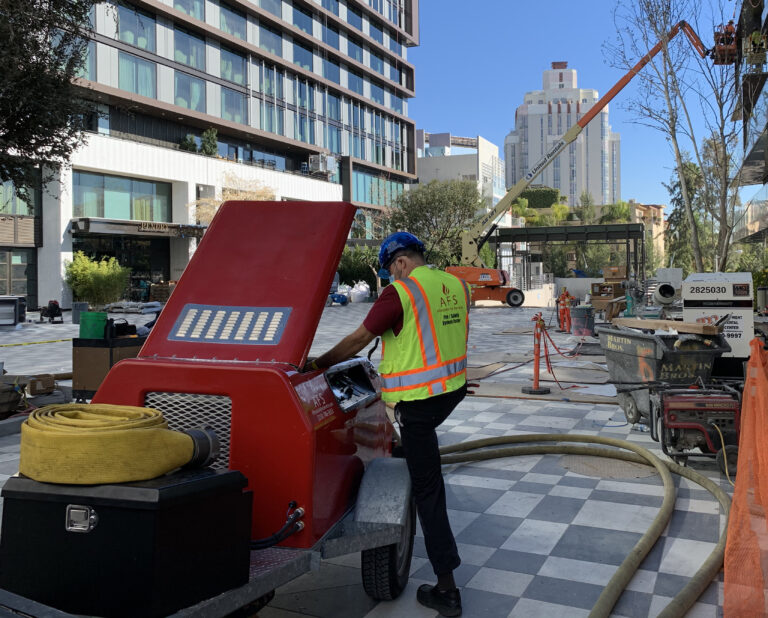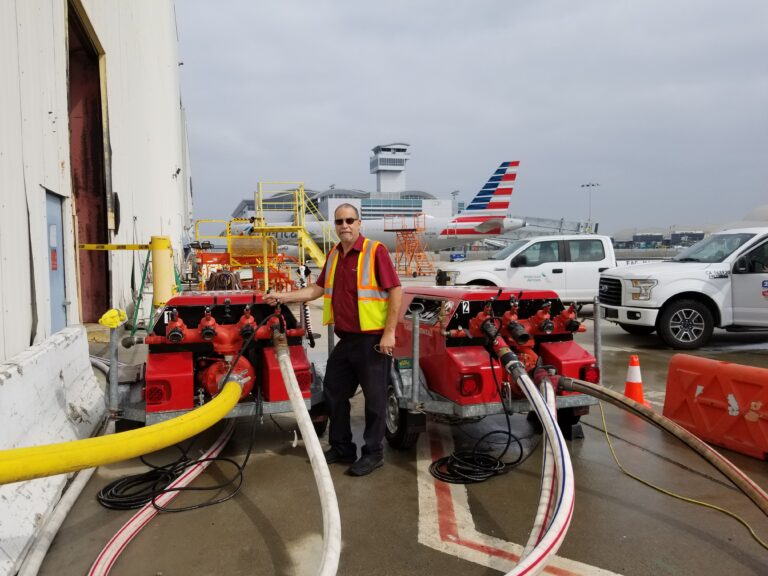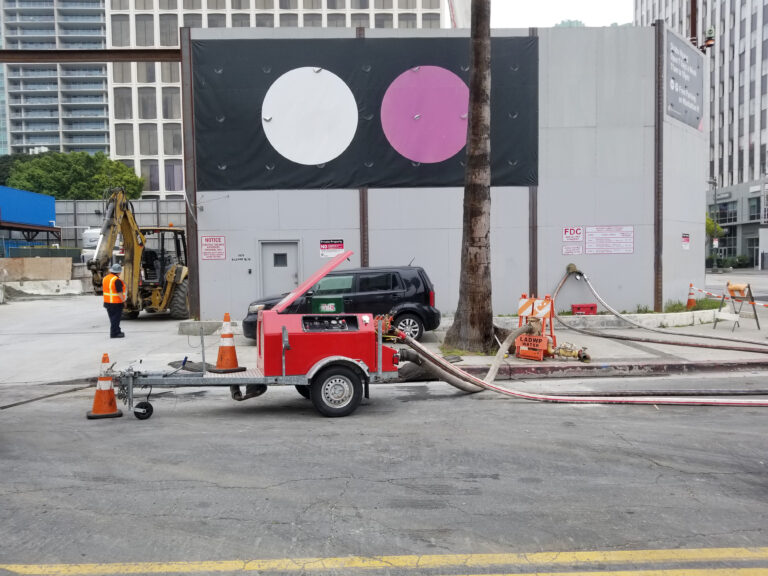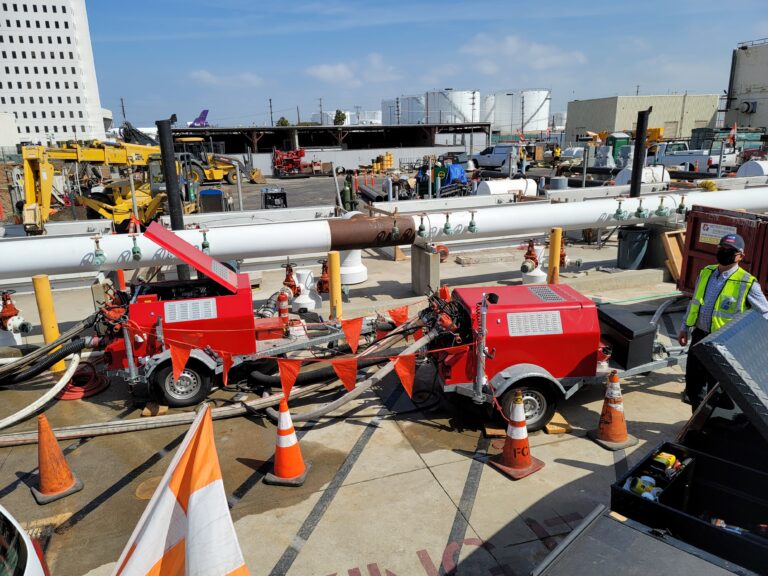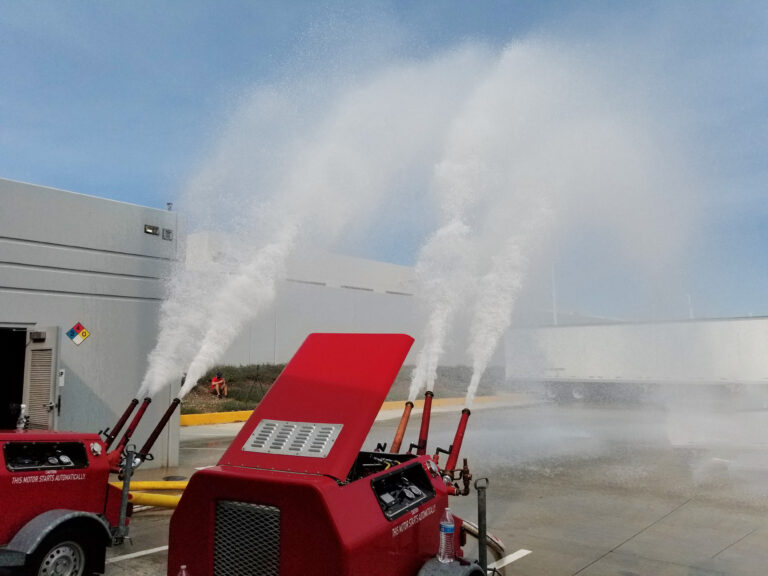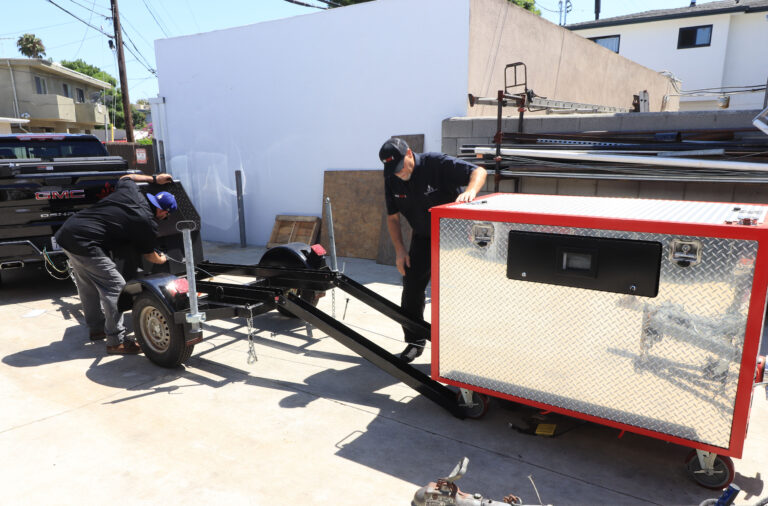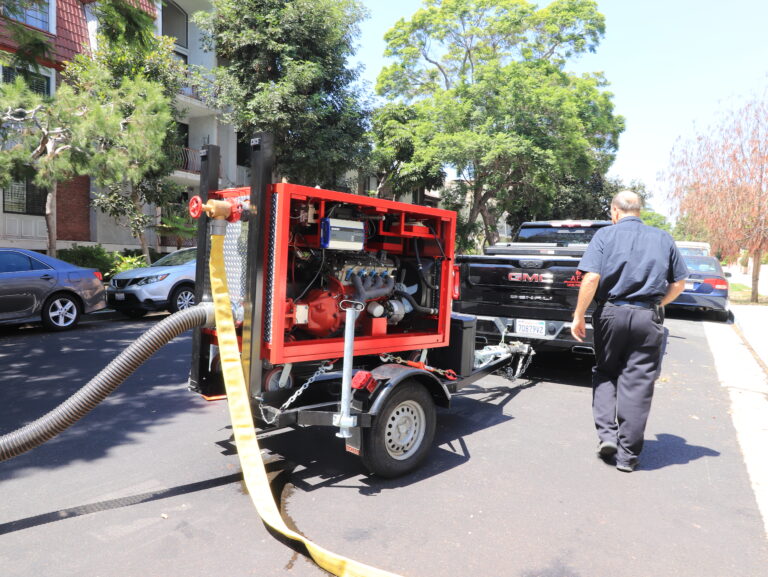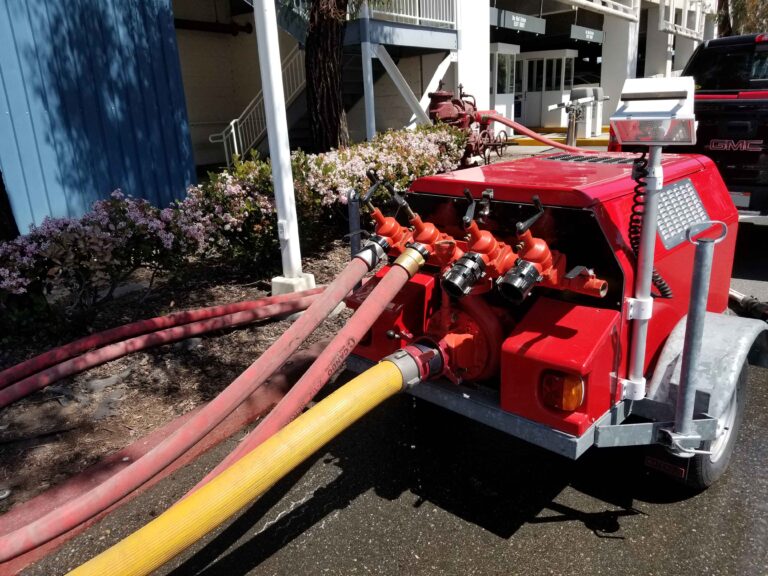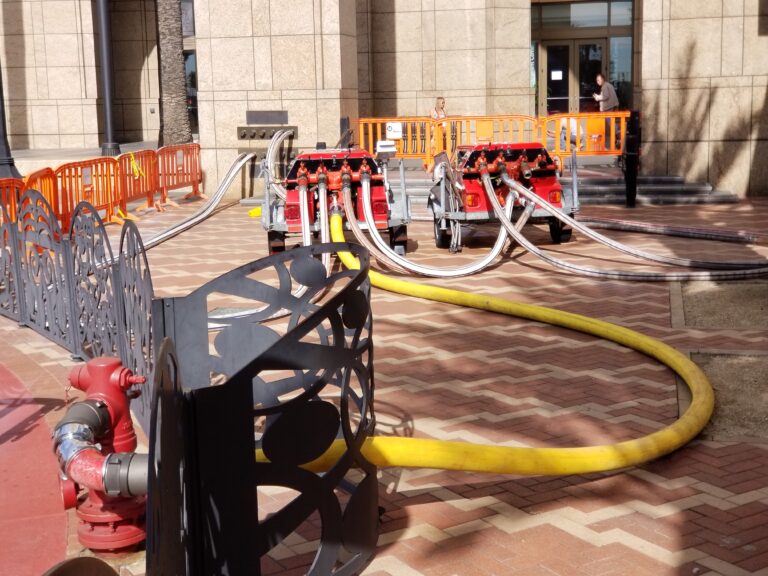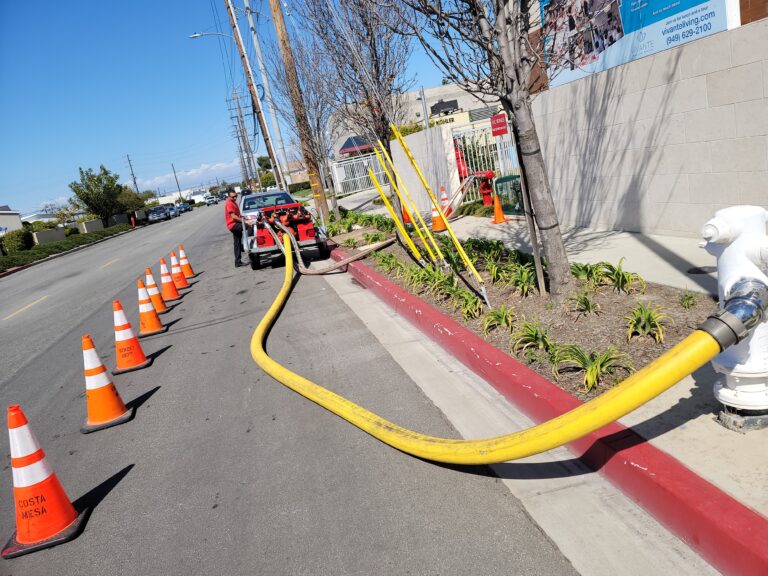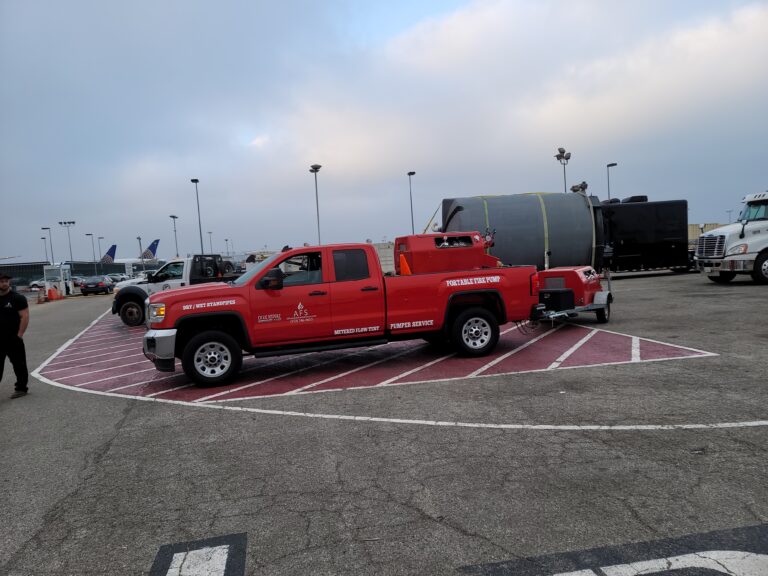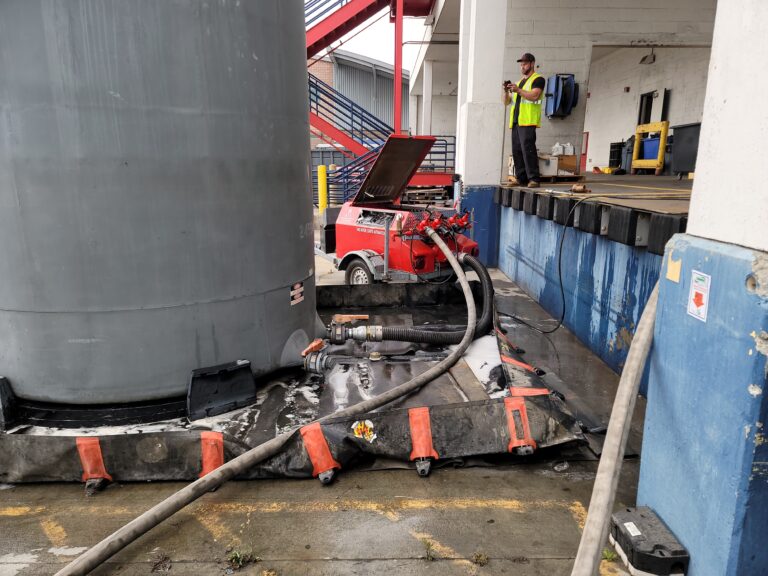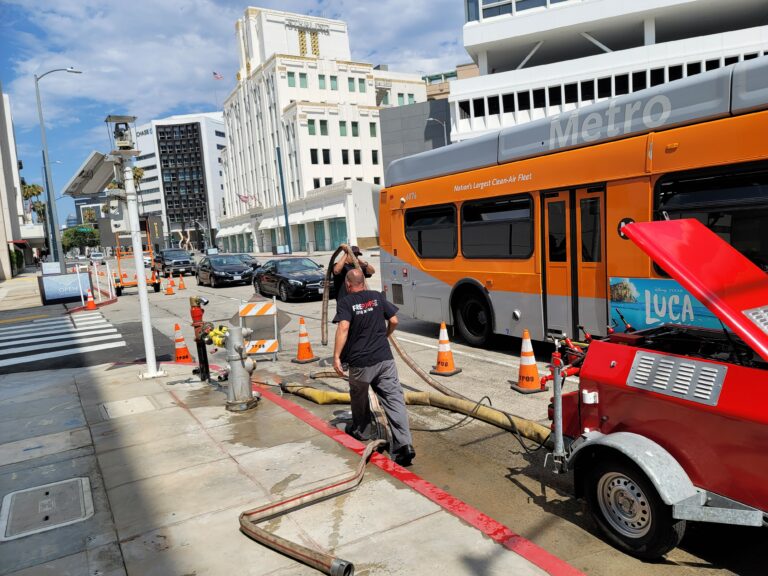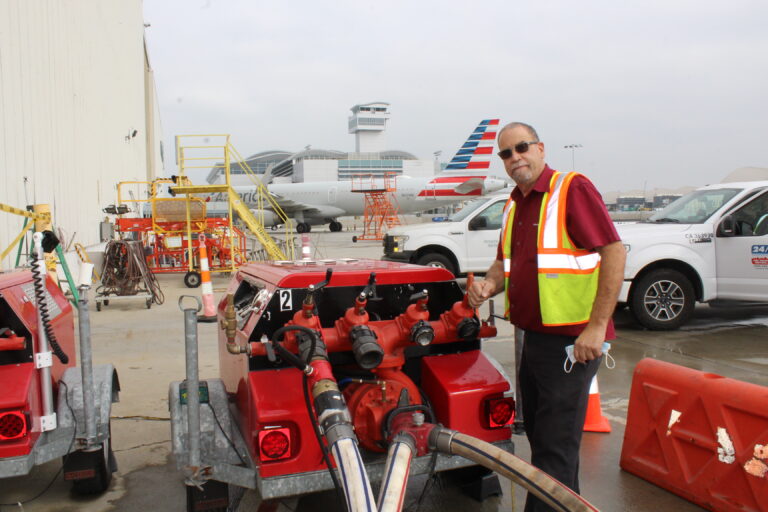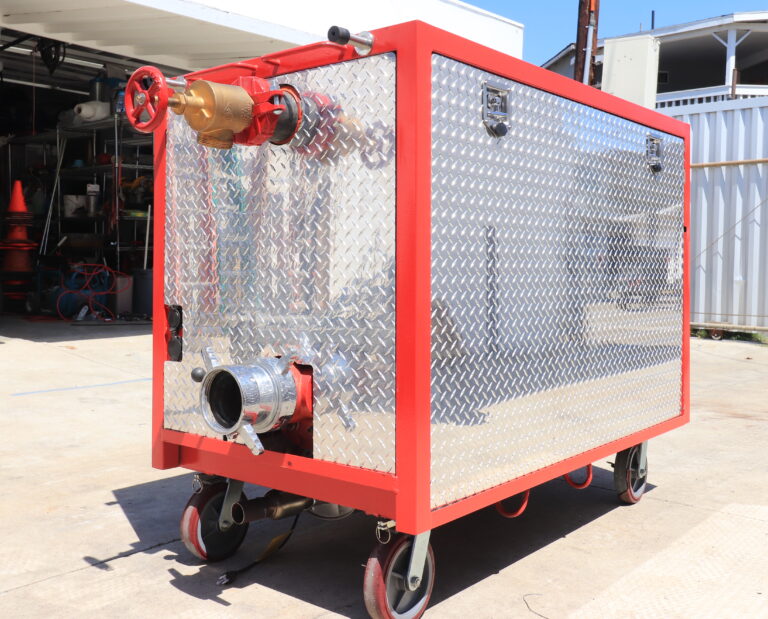 One of the most significant advantages of renting our Portable Fire Pumps is their size. Weighting only 1,100 pounds and fitting into corridors and elevators as small as 32 inches, they are the easiest and most accessible equipment when you need an immediate response to a fire pump issue, specially when you want to avoid the Fire Watch. Unlike fire trucks, that block public access to pathways and may cause trip hazards, our Portable Fire Pumps can be placed and set up in basements and parking garage. Moreover, they don't require permits from the DWP and Public Works, eliminating the waiting time for approval before taking action. 
As a fire protection company, we are proud to offer this unique and innovative solution that sets us apart from the competition. Our compact design pumps are the only ones of their kind on the market, and despite their small size, our pumps pack a powerful punch. Our nine 750 GPM Portable Fire Pumps, when combined, have a rated capacity of 9000 GPM, and they are able to reach pressures as high as 350 psi. This means that they can provide the necessary water pressure and flow to even the largest fire suppression systems.
Our Portable Fire Pumps are the perfect solution for businesses and organizations that require a reliable and effective fire suppression system. Whether you are looking to protect your employees, your property, or your customers, our pumps can provide the peace of mind you need to know that you are prepared for any emergency. 
OUR SERVICE OPTIONS
Temporary Portable Fire Pumps Auto-Start Capability Personnel not needed.

Equipped with UL listed auto-start controllers, our pumps are designed to automatically start the 103 HP engine upon pressure drop in the fire sprinkler system, ensuring that the necessary water pressure and flow are provided to put out any fire. Our Portable Fire Pump controllers are also equipped with internet connection for monitoring notification of an auto-start event or any out-of-spec parameter settings. We'll be immediately notified of any issues or events, allowing us to take action quickly and effectively. We take security seriously, which is why we also monitor our setup with internet video. This ensures that our pumps are safe and secure at all times, and that any issues or incidents can be identified and addressed as quickly as possible.
24-hour manned fire watch by Fire Pump
Our attendants are highly trained and certified on operation, safety, and maintenance procedures for our Portable Fire Pumps. With their specialized training and being stationed 24/7 at the fire pump, our attendants are able to respond quickly and effectively in the event of any issues or emergencies. They have radio communications with the property staff members to quickly and easily coordinate with other  in the event of an emergency. We comply with the LAFD Requirement 73. This requirement sets out specific guidelines for the installation and operation of portable fire pumps "when a major fire pump component serving a required sprinkler system is out of service", including the presence of trained and certified attendants. 
When you choose our Portable Fire Pump services your property is in good hands. With our highly trained and certified attendants stationed 24/7 at the pump, you can trust that your fire suppression system is always ready to respond to any emergency. 
Contact us today to learn more about our services and how we can help you keep your property safe and secure.
portable water pumps/ flow test
11734 Gateway Blvd, Los Angeles, CA 90064